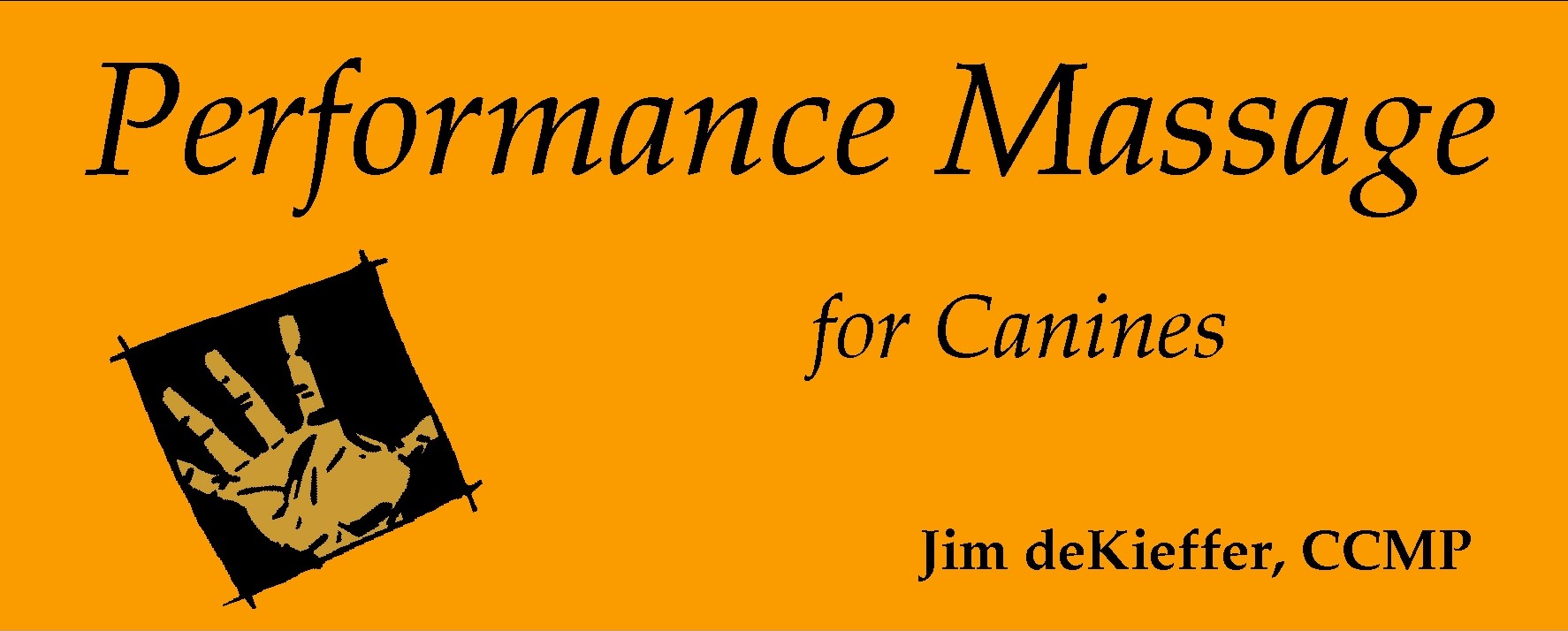 | | |
| --- | --- |
| | I have been actively showing dogs in conformation and performance events since 1986.  I gradually began to see a need for a way to keep my dogs sound and healthy throughout their competitive careers as well as in their retirement years.  My dogs are enthusiastic and willing partners in our journeys together, and I was excited to discover canine massage as a way to keep my dogs healthy, active, and comfortable.  |
| | |
| --- | --- |
| During the normal business week, I work as a High School Guidance Counselor.  Understanding, empathy, and intuition are all skills I have used throughout my career.   These skills, along with a sound knowledge of canine structure, physiology, and massage techniques, allow me to quickly develop trust and rapport with many types of dogs and their owners. | |
Here is what to expect during a Performance Massage session: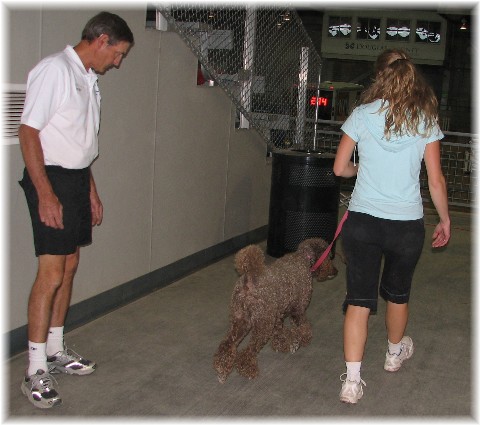 The owner is asked to gait their dog so I can watch and observe any problem areas.
I develop trust with the dog using light strokes and gentle touch for relaxation.  Next I work the dog's entire body, watching and feeling carefully for any anomalies and seeking structural symmetry from side to side and limb to limb.  I pay special attention to problem areas observed during the gaiting.  The massage ends with light effleurage and overall body strokes.
The owner is then asked to gait the dog once again so I can observe the effects of the body work and point out the changes and differences from the initial evaluation.
I specialize in the massage of performance dogs, and I massage only canines.  With nearly 700 hours of state accredited training, my specialty is devoted exclusively to the study of canines and how to improve and maintain their condition with massage.  I can be found at many local agility trials competing with my dogs and massaging the dogs of fellow competitors.  Please contact me at the trials or if you wish to set up an appointment.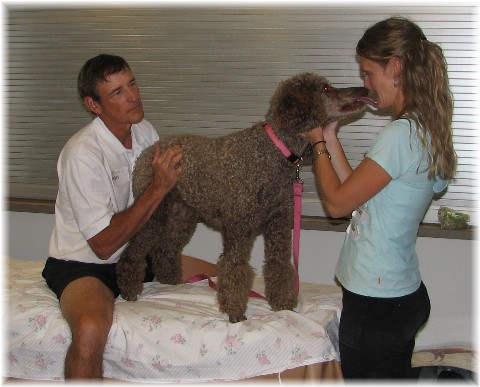 Graduate of Lang School of Massage
Member of IAAMB