Halcyon Shetland Sheepdogs
"J. Morgan"
CH MACH2 VTCH Halcyon Marfray
Demands Attention, RN CDX HSAs AD VCX
12/04/95 - 8/08/09
If tears could build a stairway,
and memories a lane,
I'd walk right up to Heaven
and bring you home again
...author unknown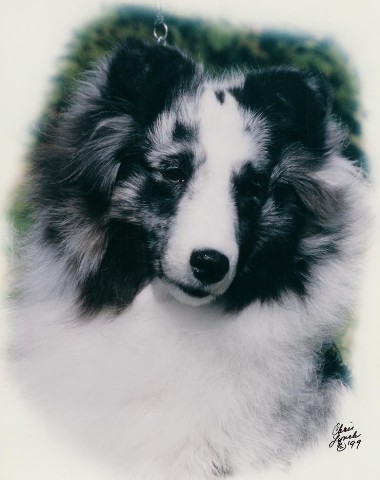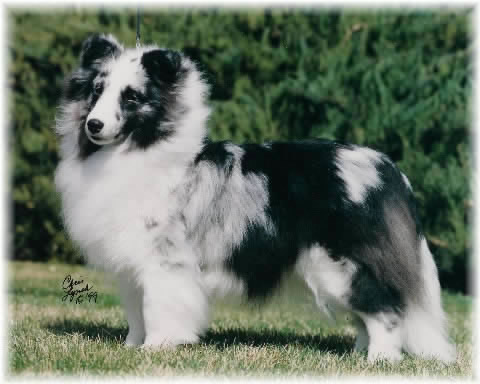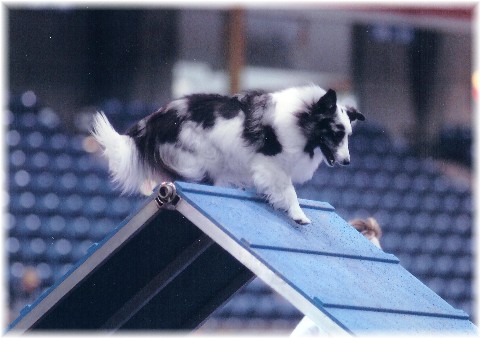 Morgan was our first Champion + VCX dog. She was one of the first dogs to be awarded the CH + VCX by the American Shetland Sheepdog Association. Morgan was breeder/owner trained and handled to ALL of her titles by Susie. She was an exciting and enthusiastic partner excelling in many different areas.

Morgan was my constant companion and is missed beyond what words can convey. She was my joy and my life for thirteen and a half years. I am bursting with the happy memories of our times together and the journeys we shared. My heart breaks that she is not next to me now.


Below are a couple of fun photos of Morgan growing up:

As you can see, Morgan chewed through the baby gate to get to us. Even as a puppy, she was determined to be where the action was!





Morgan is pictured in our winter fields with her dynamic mother, Tess. Jim competed with Tess, while I handled Morgan. In their prime, these two girls were unstoppable!
Be grateful for the gifts of sharing your earthly span with creatures who comfort.
Animals are our spiritual companions, living proof of a simply abundant source of love.
None of us feel alone. And if there is a gift, then surely, there must be a Giver.

...Sarah Ban Breathnach